Our Loverliest LindaSOG has posted her own tribute.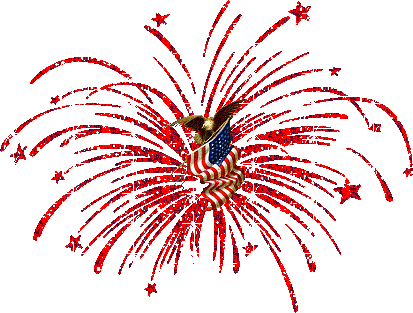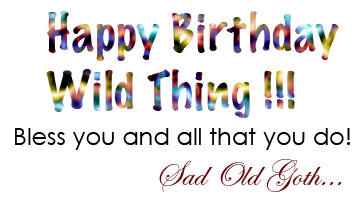 Wild Thing....we KNOW we love you. *
* Sierrahome

Wild thing,

Happy Birthday!

Thank you for being you. You were there when we couldn't be. You entertained our troops for 4 years, bringing a thrill to their hearts and a smile to their faces. Cuchieddie remembers that and always will. You're my hero.

I truly love you.

Stepperg

Chrissie is one of the extraordinary ones. She's a beautiful, talented woman who chose to give up many of the comforts and pleasures of home to share a moment of happiness with those putting their lives on the line. Those moment are truely treasured by those of us who have stood on the frontlines of freedom.

Chrissie's continuing support for our troops and veterans is awesome. She has never forgotten those who continue to bless us with their service nor has she forgotten those who have attempted to sully that sacrifice.

My hope is that she enjoy the happiest of birthdays and another wonderful year of blogging.

Respectfully,
"MCPO Airdale"

Chrissie,
Happy Birthday beautiful! Terry and I are so glad to to have you as a friend even though you are 3000 miles away. Your devotion to the military then and now are a true inspiration to us all. You have no idea how much your work with Bob Hope helped so many of us to escape from the daily grind of fighting a war so far from home especially when most of the country had turned against the military. Your blog is just great and I truly appreciate all you do there for us as well. Your my friend are a true AMERICAN HERO. Enjoy your day and always remember how many people truly love you. HOOAH wildthing!
Mr & Mrs cuchieddie

Wild Thing - We love ya. Happy Birthday. Thanks for your trips to The Nam, to support the troops. And for supporting the troops when it was over. For that love you gave/give you shall be forever young and forever loved. And Thanks for still serving America so honorably. You are Numba One Co Diep!! Beacoup Love You Too Much, GI!!
TomR
RVN 66-68
Dear Chrissie
Quite a while back you decided to give of your time, your love and your heart to GI's. Well, you never stopped, you are still doing it to this very day. You are a very special person. You know first hand what we went through in Vietnam because you were there so much. In Hollywood they set great store by their Academy Awards. You have something those people will never have. That is The Love Award of thousands and thousands of scared and lonely faces you brought a smile to. I also think Jane Fonda should feel very lucky that she did not get her butt whipped that day. So Happy Birthday Chrissie and wish you many more. With love and respect.

Jack
To my blog-daughter… with love…

It's your birthday Wild Thing.
the day, it is now here.
Yes, you're another year older,
but you've got nothing to fear.
Age they say,
is all in your head.
and if you aged in dog years,
I guess you'd be dead!

LindaSOG

Happy Birthday Wild Thing. You have made many a heart sing and rejoice in your beautiful spirit and service to our countrymen. The very best to you.
xoxoxoxoxoxoxox,
Lloyd
Reason 38972094.467 why we love Wild Thing.
SondraK, unapologetic Lympian Slayer
04/06 at 11:40 PM •
(43)
Say it, don't spray it...
• (0)
pings
•
*link*